Portland, OR April 19, 2016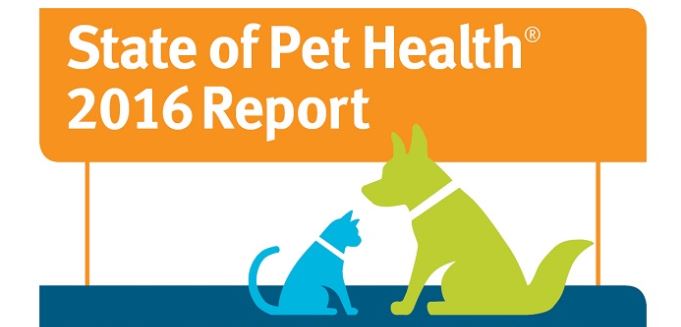 Today, we released our annual State of Pet Health Report—our comprehensive report comprised of medical data from the nearly 2.5 million dogs and 500,000 cats seen in our hospitals in 2015.
In this year's edition, our Banfield Applied Research and Knowledge (BARK) team analyzed trends from the past 10 years and highlighted the most common diagnoses affecting cats and dogs. These include diabetes mellitus, heartworm disease, dental disease, otitis externa (ear infection), fleas and ticks and internal parasites.
See key findings below, check out our infographic or download the full report for detailed information and data on these common condition.
As a practice, we're focused on making a better world for pets through preventive care. Our State of Pet Health 2016 Report is just one way we're committed to working in partnership with pet owners on proactive disease management.
Find a Banfield near you
Search by zip code, or by both city & state.
This field is required.
Optimum Wellness Plans®
Affordable packages of smart, high-quality preventive petcare to help keep your pet happy and healthy.
See OWP packages