Baton Rouge E
(#1878)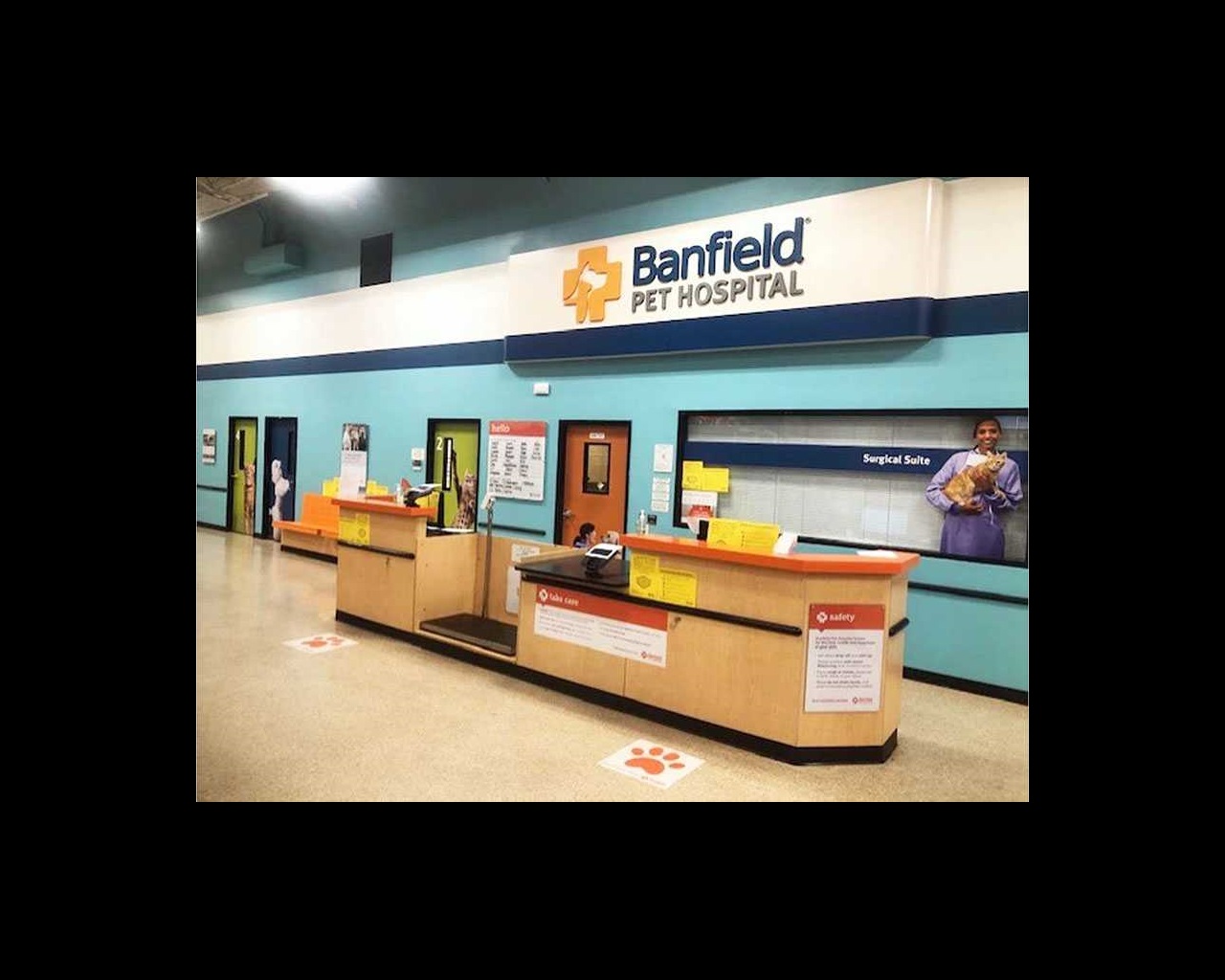 Vet in Baton Rouge near West River Oaks
There's nothing like coming home to your tail-wagging dog or curling up on the couch with your kitten. Take care of the pets that bring so much joy to your life by committing to their preventive petcare with the services at Banfield Pet Hospital® in East Baton Rouge. We're proud to provide petcare services to the countless cat- and dog-lovers of Greater Baton Rouge.
Located in the PetSmart off Millerville Road near West River Oaks in eastern Baton Rouge, our veterinary team is dedicated to partnering with you in your pets' journey throughout life. We offer services that range from routine exams to general surgery and behavior resources.
Visited our East Baton Rouge clinic before? Don't forget to leave us a review!
Schedule a visit with an East Baton Rouge vet today
Life with pets is full of joy, but it's also full of responsibility. From kittens who turn their noses up at food to dogs constantly being bombarded by fleas, taking care of your pets can quickly take over your free time.
Thankfully, Banfield Pet Hospital is here to help. We're happy to offer dental care, nutrition resources, and other services. Just book your pets' next appointments on our mobile app or web portal. We also offer same-day appointments when illnesses or injuries happen, but please call ahead at 225-275-3118 before bringing in your pet, as availability will be limited.
When your pet needs convenient and reliable care, head to Banfield Pet Hospital in East Baton Rouge, just north of U.S. Highway 12. Book your visit online, or give us a call at 225-275-3118 today!