New location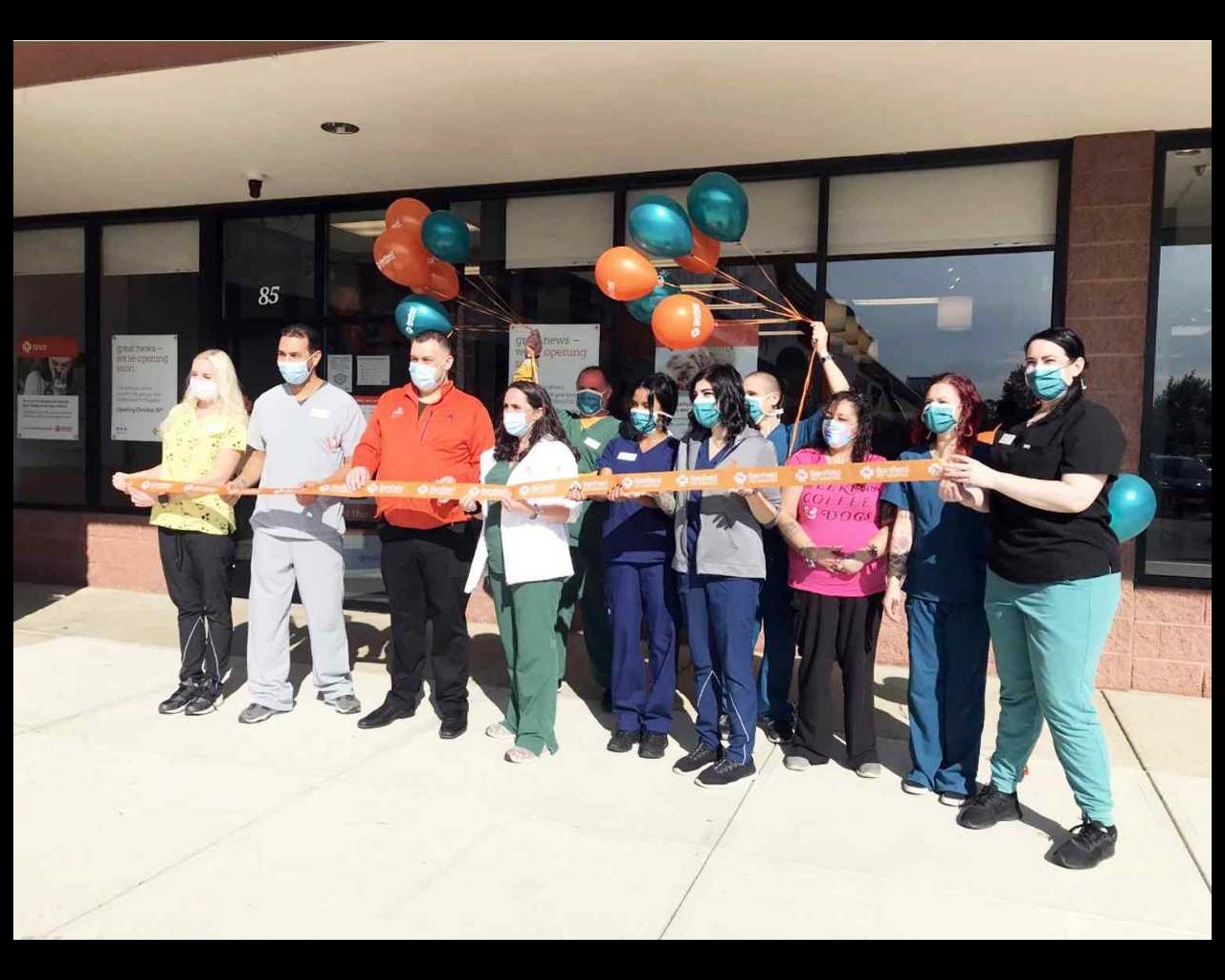 Banfield's

here for the love, health and happiness of your pet
Banfield Pet Hospital® - Stoneham provides quality and attentive health and wellness care for dog, cat and small animal pet patients. Our veterinarians and staff are committed to promoting responsible pet ownership and preventive health care with a full-service medical facility offering general services like routine vaccinations, microchipping, dental and surgical care and more. We are accepting new patients now.
How to find us:
We are located on Main Street.
Interested in an affordable preventive care package for your BFF? Take a look at our Optimum Wellness Plans®.
Our team
Kelly
Norris

,

DVM

Chief of Staff
Dr. Norris earned a bachelor's degree in animal science from the University of New Hampshire in 2004 and her doctorate i...
About Dr. Kelly

Norris
Rahel
Gebreyesus

,

DVM

Veterinarian
Dr. Gebrey is originally from Washington, D.C. She graduated from Tufts University Cummings School of Veterinary Medicin...
About Dr. Rahel

Gebreyesus
Yassine
Absar

,

DVM

Veterinarian
Dr. Absar joined Banfield Pet Hospital in 2016 and enjoys working with such a caring and team-oriented staff. After grad...
About Dr. Yassine

Absar
Jason
Dotoli

Practice Manager
Jason is a longtime retail management professional who has always had a passion for animals. Working in kennels from a y...
About Jason

Dotoli
Crista
Lombard

Veterinary Assistant
Crista joined Banfield in April 2018. She started off as a client service coordinator at the Everett Banfield location a...
About Crista

Lombard
Joseph
Gerardi

Veterinary Assistant
Dog dad to a spunky 10-year-old Miniature Pinscher named Marino. I decided to get into the veterinary field over four ye...
About Joseph

Gerardi
Mel has had an interest in caring for animals since she was very young! She has had many pets growing up and currently l...
About Mel
Rebecca
Veterinary Assistant
Rebecca joined our Banfield team two years ago and is a vet assistant and loves it! Rebecca is a fun and energetic perso...
About Rebecca
Tori
Veterinary Assistant
Tori started working with small animals as a petcare associate, then moved on to work in doggy daycares, grooming, and d...
About Tori
Vincent
Cambria

Veterinary Assistant
My name is Vinnie Cambria and my pets Ninja and Shadow inspired me to work in animal care after Banfield saved Shadow's ...
About Vincent

Cambria
Chazz
Cooper

Client Service Coordinator
My name is Chazz Cooper. I am currently a client service coordinator with Banfield in Stoneham. I enjoy helping pets in ...
About Chazz

Cooper
Jenn
Ippolito

Client Service Coordinator
I started at Banfield in October of 2020 as a client service coordinator. I am very proud to say I am a member of the Ba...
About Jenn

Ippolito
Lindsay
Galvin

Client Service Coordinator
I just recently started at Banfield as a client service coordinator. I have always wanted a career working with animals ...
About Lindsay

Galvin