Mt Juliet
(#1561)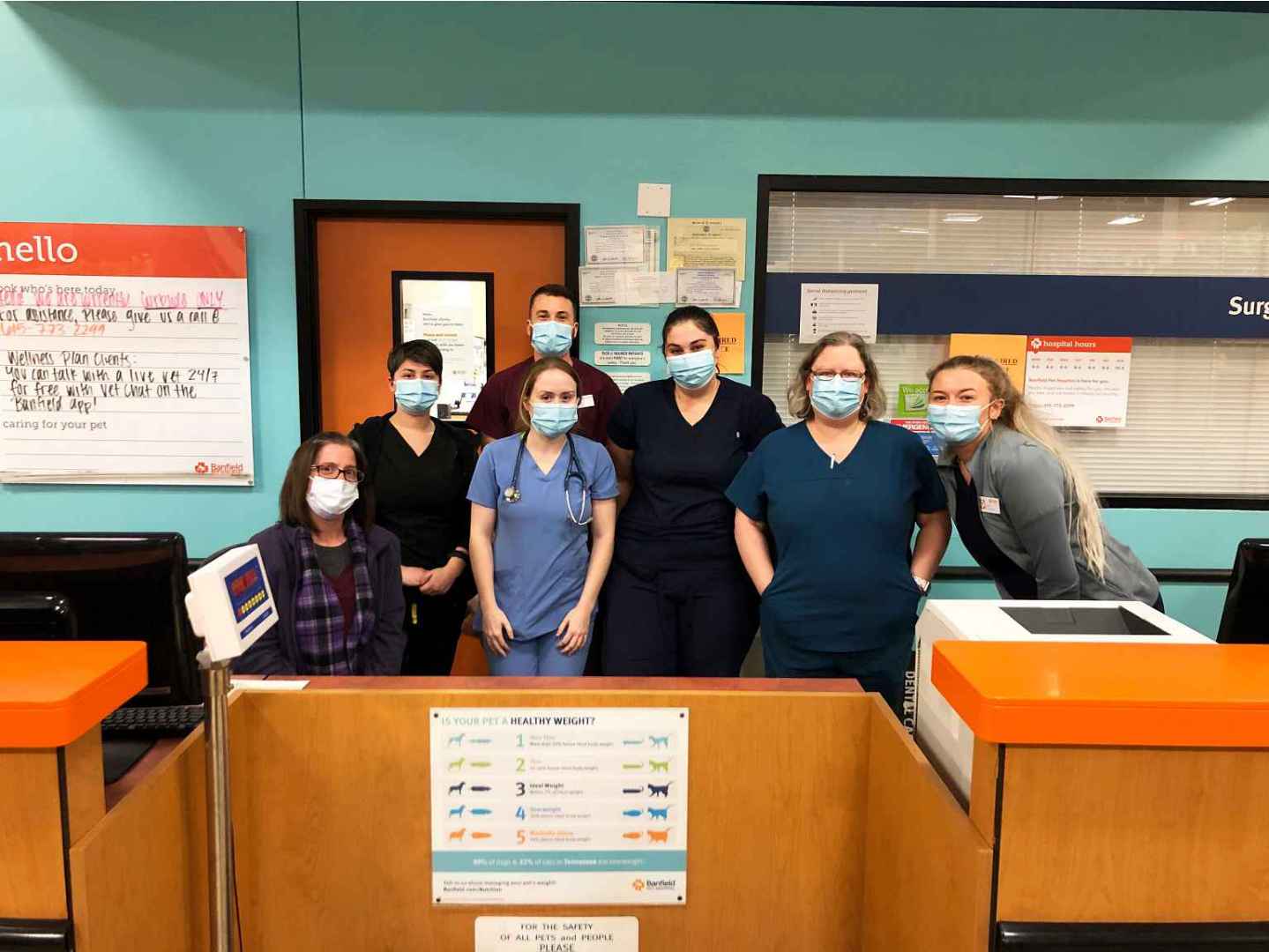 Veterinary team in Mount Juliet, TN
When your pets need reliable petcare in the Mount Juliet, TN, area, Banfield Pet Hospital® on South Mount Juliet Road has you covered. Located in the Providence Marketplace PetSmart, our clinic is in the perfect spot for busy Mount Juliet pet owners. Take advantage of our convenient location to make picking up your pet's prescription an easy box to tick off on your to-do list.
Our vet clinic offers plenty of services that focus on your pet's health and happiness. If it's time for your kitten's routine exam or your puppy needs parasite control before heading to Mount Juliet Bark Park, book an appointment on our mobile app. If you're a returning Mount Juliet patient, let us know how we did and leave a review!
Schedule a visit with a Mount Juliet vet today
From vaccinations to dental care and nutrition resources, we've got your furry friends' petcare covered. We even offer budget-friendly packages through our Optimum Wellness Plans®. Log in to our personalized client web portal and start building the Wellness Plan that fits your pets' needs.
Partner with us at Banfield Pet Hospital as you enjoy the many moments of laughter and joy pets can bring to your life. Schedule your visit online, or give us a call at 615-773-2299.