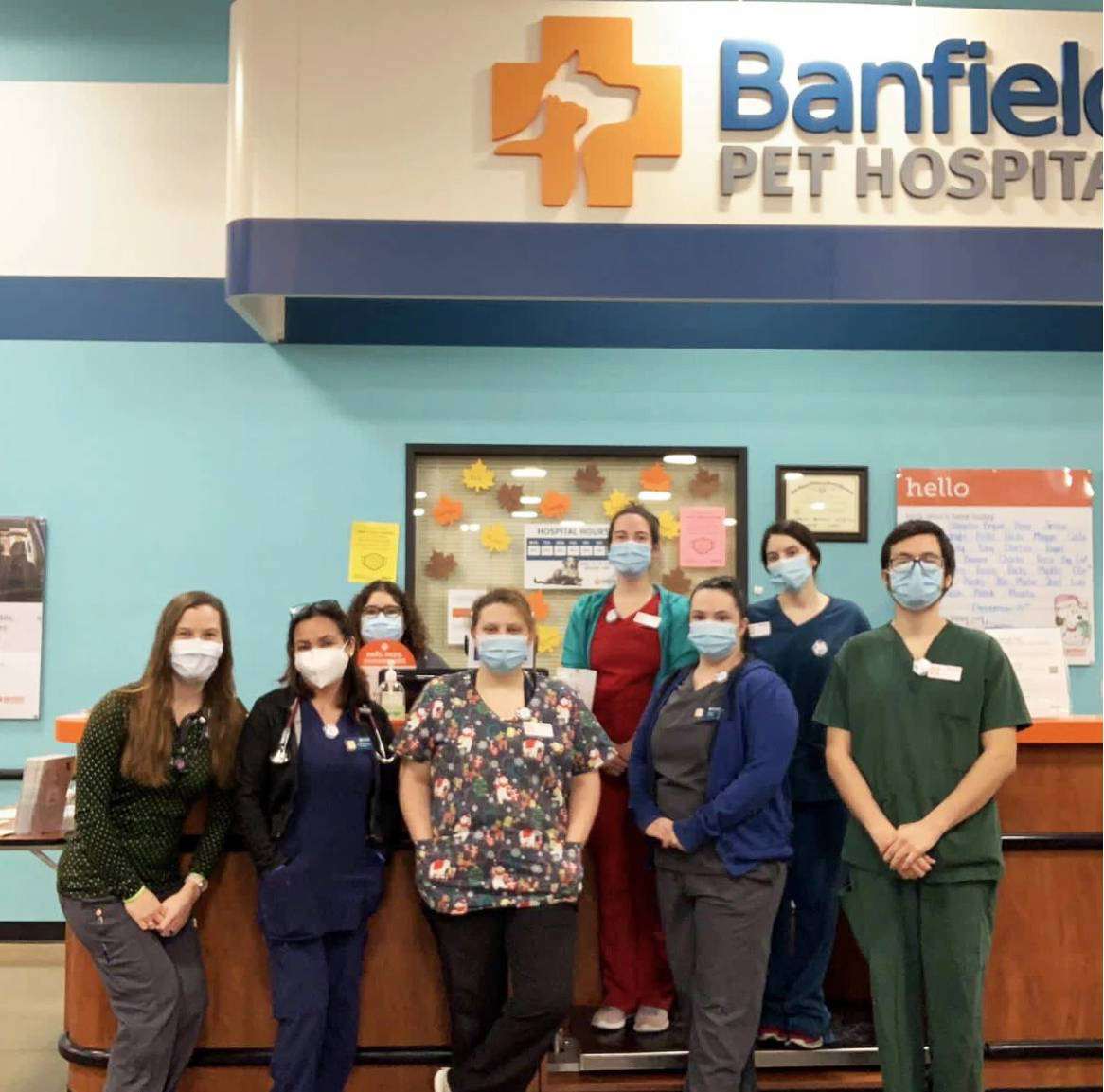 Banfield's

here for the love, health and happiness of your pet
Banfield Pet Hospital® - Wylie provides quality and attentive health and wellness care for dog, cat and small animal pet patients. Our veterinarians and staff are committed to promoting responsible pet ownership and preventive health care with a full-service medical facility offering general services like routine vaccinations, microchipping, dental and surgical care and more. We are accepting new patients now.
How to find us:
We are located inside PetSmart on West FM 544.
Interested in an affordable preventive care package for your BFF? Take a look at our Optimum Wellness Plans®.
Our team
Courtney joined Banfield in 2016. She has worked at multiple locations, from Mckinney, College Station, and Wylie. Court...
About Courtney
I am originally from Central Arkansas. I moved to Texas in 2016 for work. I have had a Poodle/ Shih Tzu mix for the last...
About Katrina
Jessica
Veterinary Assistant
I am a veterinary assistant and have worked at Banfield for six years. Animals have always been a passion of mine and ca...
About Jessica
Michelle
Veterinary Assistant
I have been with Banfield since August of 2020. I love helping animals live their best lives. My ultimate goal is to ear...
About Michelle
Dr. Jeanna
Wendt

Area Chief of Staff
I have been with Banfield for the last four years. I enjoy helping others learn what a great profession this is through ...
About Dr. Jeanna

Wendt